If you want to give a touch of originality to your desktop in Windows 11, you should know how to change the wallpaper automatically and we will explain it here.
For only 379 this Acer laptop has everything you need: ideal for office automation and students
The level of customization offered by Microsoft's operating system is quite generous, as it not only allows users to change the desktop background with spectacular 4K images , but they can even use videos as wallpaper , which will undoubtedly It will give you a much more original touch.
Until a few versions of Windows ago, the way to personalize the operating system was by changing the wallpaper and lock screen. But it wasn't until the advent of Windows 10 that the " Spotlight " or "Featured Content" feature was introduced, which allowed you to automatically change your computer's lock screen images daily with beautiful photos provided by Microsoft.
However, with the arrival of Windows 11, it is now also possible to change the wallpaper automatically and in this post, we will explain how.
So you can enable "Windows Spotlight" to change the wallpaper automatically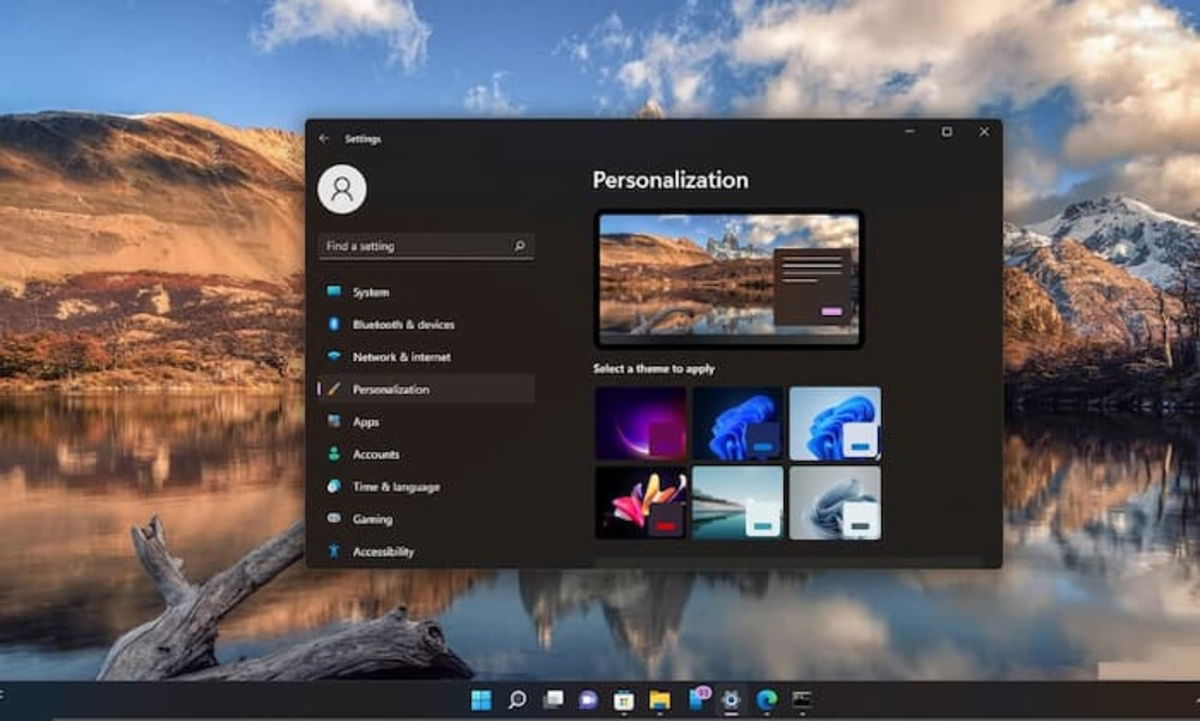 Some time ago, Microsoft announced that, among the new features that Windows 11 22H2 would include , would be Windows Spotlight , which is the feature that allows you to automatically change the wallpaper with the company's featured content. But there is good news and this has been anticipated.
If you install Windows 11 Update (Optional) KB5014019 , you will notice that the Windows Spotlight feature has been added and you can now use it on your desktop background as well. Although you should be aware of Windows Update and search for updates until you receive it.
Steps to enable Spotlight in Windows 11
Activating this feature is extremely simple , because you just have to follow the steps that we will show you below:
The first thing is to make sure that you have installed the version that we have mentioned of Windows 11.
If so, then you need to access Windows 11 Settings .
Now, you enter the Personalization section and then Background .
Then, you must enter the Customize the background section and a series of options will be displayed.
But the one of interest this time is Windows Featured Content .
Once you have enabled it, the wallpaper will be changed with an impressive photo of some landscape on the planet.
It should be noted that if you are interested in knowing more information about any of the photos that are automatically set as wallpaper, you simply have to click on the new icon that appears on the desktop with the legend More information about this image .